XWarm Premium Down Pants
$29.97
$69.99
Save $40.02
Detail Product
Take your winter fashion to the next level. Made from thick warm materials with zipper, covering and protecting your lower body part.  Fits well, high waisted, hiding the body fats, giving your slimmer look.
It can help you avoid illnesses usually brought by the cold weather. It comes in a modern eye-catching trendy design, fashionable without compromising comfort. Made with antistatic treatment providing comfort. Durable; it doesn't fade nor pill easily.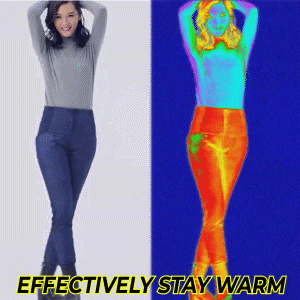 Features
Extra Warm
Made from thick upgraded Korean fabric, secured with zippers to keep your body warm no matter how cold the weather is. 
Max Wind Protection
It perfectly protects the lower body from direct exposure to wind and snow, keeping your body immune and safe from chills and other illnesses brought by the cold weather.
High Waisted
High waist design, ensures adequate warming for tummy area with tummy shaping effects

Comfortable
Made with side fleece fabrics and antistatic treatment making it comfortable to wear. Has a soft inner layer, giving you a cozy feeling. 
Durable
Thick and Carefully picked material, giving it a Much Longer Lifespan than the usual winter pants. Pilling and Fade Resistant.
Specifications
Fabric Down, Synthesised Down

Size: S -6XL 
Color: Black / Red / Blue
Product Includes
1x  XWarm Premium Winter Pants