Wind Powered LED Super Car Light
$13.97
$30.97
Save $17.00
Detail Product
Your must have travel companion for night driving. Our Super Car Light is powered by the wind formed by your driving force, none of electricity or power needed. Our light can increase visibility by 200%, keeping you safe and sound while driving at night.
Night driving? Night driving under extreme weather? Stay cautious with the help of our Super Car Light, install on your vehicle in 10 seconds!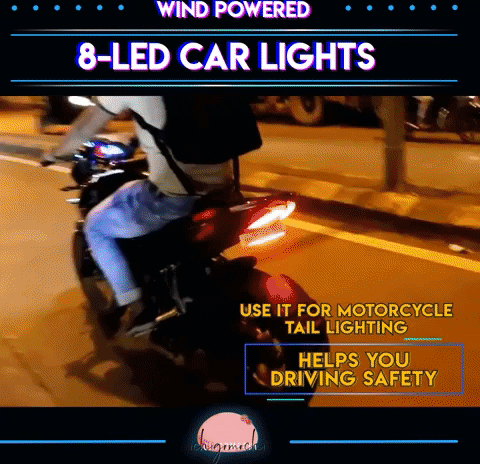 Features:
-Increase Visibility by 200%
See clearer with our Super Car Light, your sight will be twice as much than just with your built-in headlights.
-Wind Powered
No extra electricity or power necessary from your car. As you drive, the wind will blow on its fan and produce electricity needed to turn on the light.
-Easy Installation
Great adhesion tape is built on the side, just tear off the tape and stick on your desired area!
- Compact in size, Huge in outcome
Lightweight and compact design to bring out maximum luminosity.
Specifications:
Colours: Regular Light, Blue Light, Multi-colour Light
Product Includes:
2pc Wind Powered 8 Led Super Car Light