Waterproof Super Tape
$11.97
$24.97
Save $13.00
Detail Product
A quick fix for virtually anything in the world, say hello to the Waterproof Super Tape. Broken pipe? Roof Leaks? Seal them in 5 seconds with this Waterproof Super Tape that can stick on any surface, wet or dry, and patch large holes, cracks, gaps and tears.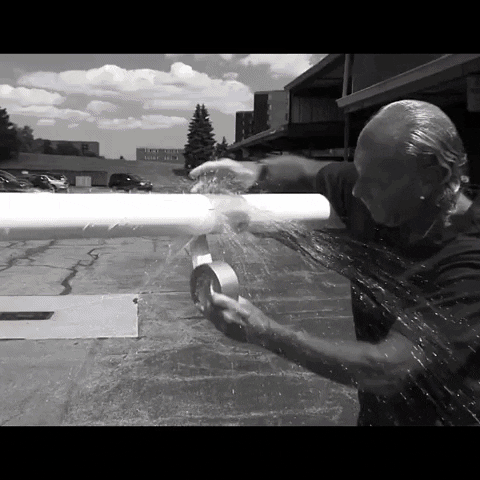 Formulated with thick, flexible, rubberised backing that allow the tape to conform to any shape and object. With its extremely strong adhesion, it can fix all leakage and damage, and the tape will not peel off.
Features:
- Waterproof
Grips on tight and bonds in any conditions, even underwater. Ideal tool for fixing leakages and underwater damage, such as pools and gutters.
 - Strong Adhesion
Seals anything cracks completely as it sticks on all surface and will never peels off on its own.
- Perfect Repairment
Patch Large holes, cracks, gaps and tears. Provides the best and quickest fix for any damage, such as leakages and cracks.
- Withstand extreme temperatures
The Super Tape will function perfectly under extreme weather conditions with its cold and heat resistance up to -70ºF to 200ºF.
 - Conforms to any shape and objects
Material integrated with thick flexible rubberised backing, the tape can be placed on any shape and objects.
- UV Resistant
Even when under extreme sunlight and UV, the glue will not be affected, and the adhesion will remain absolutely effective as before.
- Environmentally friendly
Made with materials that are harmless to the environment.
Specifications:
Product Size: 10 x 150 cm
Product Weight:
Product Includes:
1 pc Waterproof Super Tape