V-Shaped Face Lifting Mask
Detail Product
Take your beauty to the next level and change your life with this 4D Facelift Mask! The perfect product that will help you achieve the V- shape chin you have been dreaming of! It effectively firms chew muscle, get rid of double chin, wrinkled skin, and baby fats. Easy to use and comfortable to wear!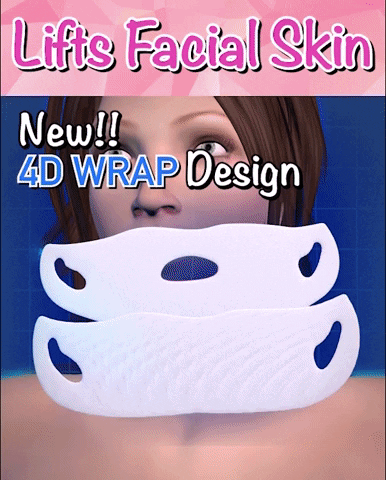 Made from hypoallergenic materials to firm your skin without any side effects to all skin types. Get a new look without pain and surgery! You can wear this for 6-8 hours each time so it's best and ideal to wear it during your sleep.
FEATURES
Helps you achieve the V-shape chin look
Manufactured and designed to help reshape your chins into a more beautiful V-shape look by reducing chew muscle, double chin, eliminating wrinkled skin, and baby fats.
Comfortable to wear
Made from elastic compounds making it comfortable and relaxing to wear!
Safe 
Safe from harmful chemicals that may irritate the skin.
No pain, no surgery
Achieve prettier look without sacrificing your natural beauty and suffering from side effects.
Moisturizing
Aside from lifting up the chin, it also moisturizes the area leaving it soft and smooth.
Non-disruptive
You can use it without affecting your daily activities! Drinking, eating, and talking will be the same; it works without pain.
Specification
Weight: 30g/sheet
Hours of Use: 6 - 8 hours (Recommend to use during night time)
Package Includes:
1 Sheet of V-Shaped Face Lifting Mask
or
1 Box Set of 5 V-Shaped Face Lifting Mask