Ultimate Ground Anchor Screw
$12.97
$25.00
Save $12.03
Detail Product
Anchor the beach shelter and head out for a surf knowing it's secure if the wind picks up. Lock down an inflatable bounce house and relax knowing that the big kids are not going to send it into the neighbor's garden.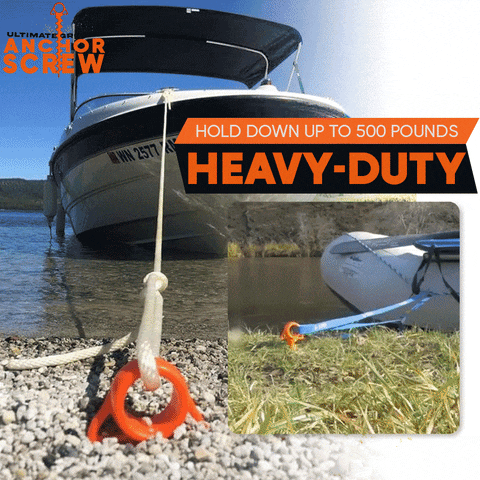 It will lock down the most difficult loads in windy and unpredictable conditions. It has been tested to hold over 500 pounds when used as designed.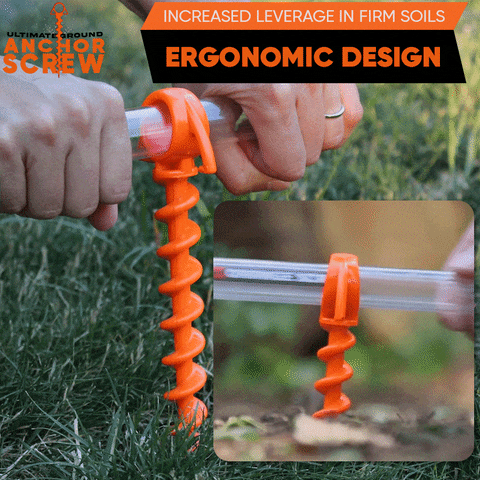 FEATURES
Proven to be able to hold down 500 pounds of weight, sturdy and stable.
The clear T-Grip Tool stores on the screw for increased leverage in firm soils.
Perfect for sandy or loose soils, canopies, shade shelters, RV awnings, boating and river trips, camping and so much more!
Made of industrial grade ABS Plastic, can survive the worst natural destruction.
Our Anchor Screw weighs only 3.6 ounces and sizes 30cm, lightweight and compact to be carried around conveniently.
SPECIFICATIONS
Weight: 3.6oz  
Length: 12 1/4"
Diameter: 1 1/8"     
Materials: Recycled Polycarbonate
Color: Random
PACKAGE INCLUDES
1x  OR 2x Ultimate Ground Anchor Screw
1x OR 2x Protective Tube