Detail Product
The Super Strong Mouse Glue is created to effectively solve your mice problem may it be at your home, office, or product warehouse.  It is transparent that it catches pests easily and is 8 times longer than the usual mouse trap so you can catch more pests with this. It does not only catch mice, but it also catches other types of pests such as moles, fleas, etc.
It is harmless, and environmentally friendly unlike pesticide sprays and such. It doesn't have a bad smell and is easy to use. You just need to unpack it and leave it to your preferred place inside your house/office/ warehouse.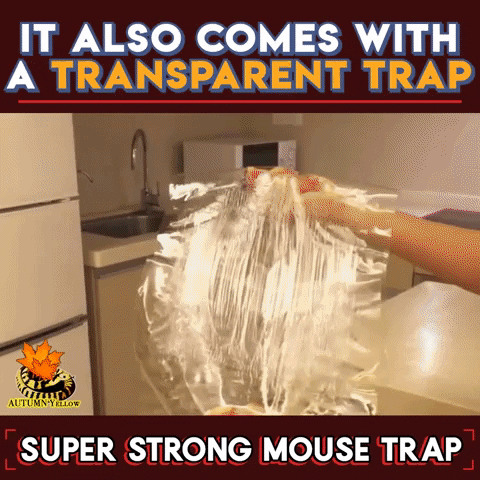 It is also waterproof so you can use it even in your kitchen or bathroom. With the help of this product, you can enjoy a mouse- free environment.
FEATURES
Can effectively catch mice and other pests

-  It is efficient that it

kills large number of pests

through its strong adhesion.
Strong Adhesion

-

that enables it to really stick to a pest's body.
Designed for large mice

-

it is created and designed to catch even big mice.
Suitable for narrow spaces

- mice and other pests are commonly hiding in the narrow spots or places so this product is really

effective in catching them for it is suitable even on narrow spaces.
Longer than the usual mouse trap

-

it can trap larger amount of pests than the usual mouse trap.
Waterproof

- Because it is waterproof, you can put this anywhere in your house even in the kitchen or in the bathroom.
Safe

-  It is a

non-toxic product

and is

environmentally friendly

. 
Easy to use

- You can easily use this by

unpacking it and placing it on your preferred place

at home.
Can be cut into different sizes

-

you can cut this product into your preferred sizes too.
SPECIFICATIONS
Size: 120 *28cm/ 47* 11cm
Color: transparent
PACKAGE
1 Mouse Stickers