Reusable Aquarium Water Eco-purifier Cube
$18.97
$40.97
Save $22.00
Detail Product
Get rid of cloudy and smelly aquarium water now and easily maintain a safe water habitat for fish with this Aquarium Water Eco-purifier Cube!
Effective and suitable for all aquarium types. With its ultra-strong filtration and absorption features, it rapidly removes water coloration, odors, toxic pollutants that harm your aquatic pets!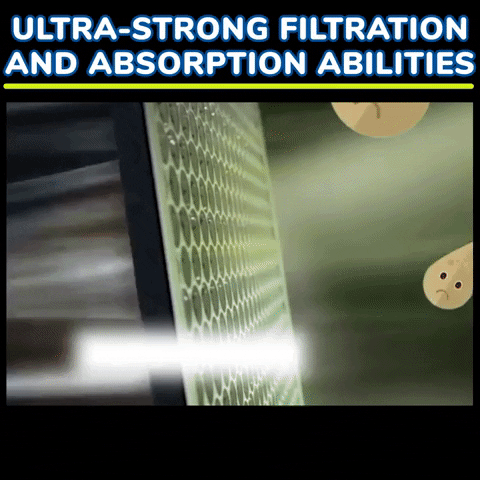 It has a honeycombed structure with micro tunnels, ultra-absorbent and activated carbon inside. It effectively absorbs toxic pollutants from the water without electrical power.
FEATURES
Extreme Filtration & Absorption
Effectively removes and absorbs water coloration, odors, toxic pollutants, and other harmful chemicals in your aquarium through its ultra-absorbent, honeycomb activated carbon. 
Safe for your Aquatic Pets
Made with natural and non-toxic activated carbon - enabling the pets to stay healthy and safe in your aquarium.
No More Cloudy Water
Keep your aquarium water free from dirt and toxic substances while maintaining its pH level, making it clearer and safe for pets and your living environment free from unpleasant odor. 
Long-Lasting and Reusable
Just rinse it with tap water every month and replace the purifier every 3 to 6 months. 
Electricity-Free
It works through its physical cleaning properties therefore does not need electricity to function.
Specifications
Material: Activated carbon honeycomb
Size: 10*10*10 cm
Net weight: 200 g
Package Includes:
1 x Reusable Aquarium Water Eco-purifier Cube