Mini Heat Sealing Machine
Detail Product
Seals and blocks dust from the air, avoid food wastes and maintain cleaner storage! Perfect to use for natural food preservation, fridge organization, and marination. 

Use it by simply pointing it to the plastic opening and moving it from left to right. Battery-operated with a magnet base making it attachable on metal surfaces.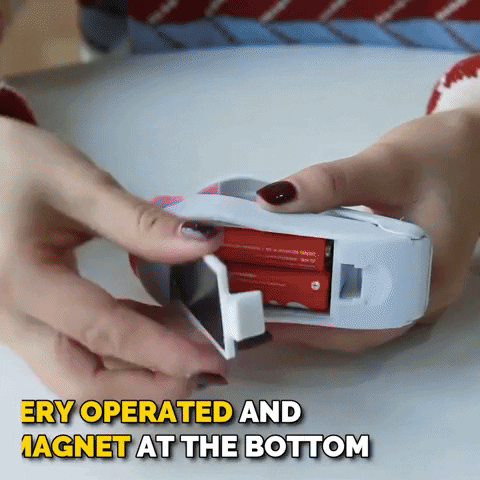 Features
Keeps any kind of food secure; free from any mess and unwanted contamination. 
Preserves food, enabling you to take your time to finish your food by prolonging the lifespan of the food with protection from contamination. Less food waste, less cost!
Keeps Food Fresh and Safe
Seals plastic food containers thoroughly, making it free from dust and air keeping the food fresh and safe to eat.
Anything you can put in a bag, you can keep well with this product!
Very lightweight and handy; easy to use and carry anywhere.
Keeps an Organized Fridge and Lunch Boxes
Helps you easily store food anywhere without any mess.
Easy to Keep and Maintain
Magnetic base making it attachable on metal surfaces for easy storage.
Specification
Material: PP
Color: White & Pink
Package Includes:
1x Mini Heat Sealing Machine