Manual Fruit Juicer
$59.97
$129.97
Save $70.00
Detail Product
Stop buying overpriced organic juices and get this!
Made of stainless steel, one press then your fruit turned into juice, without lumps or skin.

This manual juicer uses a simple principle of leverage, imitating a stone mill, through which the fruit can be pressed into a very tasty juice.
FEATURES
Press and pour, that's it! With a strong presser and side tip, your juice is done in seconds!
Automatically separate the skin and lumps of the fruits and can smooth pour the juice out with the side tip.
The construction of the handle can help to save our strength and ensure a strong grip while squeezing.
Made of high quality stainless steel provides greater strength, better corrosion resistance.
Parts of the juicer can be removed to be cleaned easily.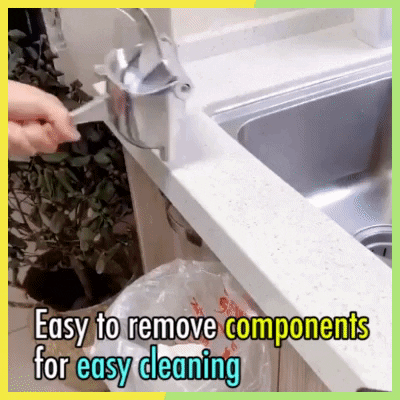 SPECIFICATIONS
Size: 22*12*10cm
Material: Stainless steel
PACKAGE INCLUDES
1x Manual Fruit Juicer