Magnetic Building Blocks Toy
$19.97
$59.97
Save $40.00
Detail Product
Improve your child's intellect, creativity and spatial awareness with the help of this Magnetic Building Blocks Toy. A set of magnetic sticks and beads you can form into different shapes. Perfect to relieve stress, boredom and improve imagination; suitable for kids and adults.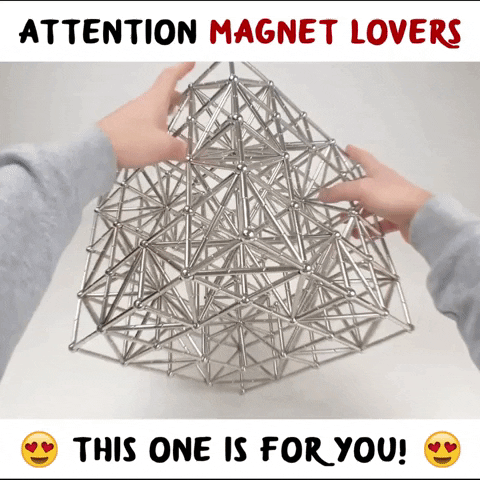 Durable and corrosion-resistant. Safe for kids; free from any harmful chemicals. Dual functional, decorative and educational. Promotes multiple different skill sets.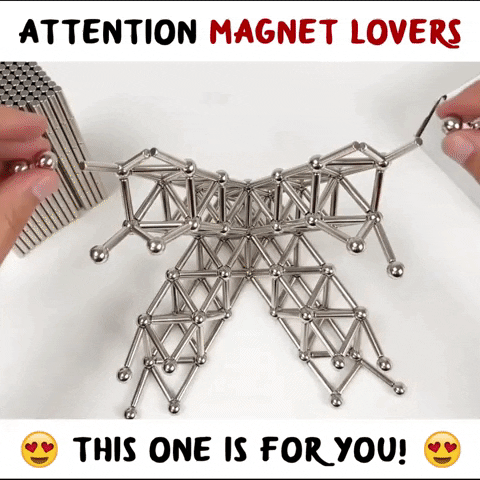 Features
Magnetic Building Blocks are known for developing different skills such as cognitive, and motoric skills. It also aids in mind development, imagination and creativity.
It can serve as an educational toy and a decorative item at the same time. You can use it to create beautiful formations such as houses, towers, and a whole lot more exciting artworks.
Stress and Boredom Reliever
Helps in relieving stress and boredom by keeping you occupied with artistic ideas. A perfect toy during your pass time.
It is free from harmful and toxic materials since it is made from magnets. Safe for you, your children and for the environment.
Simply connect the magnetic sticks and magnets to each other and form whatever shape is in your mind. You can now conveniently unleash your creativity.
Specifications
Material: NdFeB + iron ball
Color: Silver
Package Includes
1 Set of Magnetic Building Blocks Toy
- 36 Sticks & 27 Beads