Leather Car Storage Organizing Box
$23.97
$50.97
Save $27.00
Detail Product
Equip and design your car with this Leather Car Storage Organizing Box! Organizing things in your car is now as easy as one, two, three. It is elegantly designed to help you organize your stuff in the car and to save space as well. This product can hold your tumbler, food, drinks, makeup, and a lot of more items you need in your car.
It can be installed easily on your car seat. You can just slip it in the gap next to your seat and presto, you'll have your organizer already set up. Its minimalist yet high-end design provides convenience upon using it. It is indeed the perfect way to declutter your things and to neatly arrange them in your car. With the help of this storage box, you can also avoid spilling liquids and messing up your car. Meet your new partner in keeping your car clean and organized.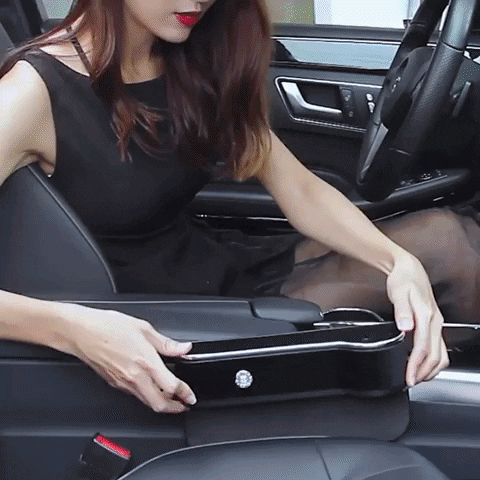 FEATURES
Keeps things in your car organized
Its main purpose is to hold important things in your car to keep them organized.
Safety
A messy car can also cause accidents, so having your car neatly organized with the help of this car seat storage box will help you stay safe while driving.
Save car space
It is a small organizer but can hold various things all at once. With the help of this organizer, you can save the space you usually allot for your cluttered things.  
Made from high-quality materials
Quality materials are picked to come up with an elegant yet durable design. 
Get one or to get a pair
You can freely choose whether to buy one piece or a pair of this for both passengers and driver's seat.
Made from leather
Its leather is made from cowhide material, meaning it is hypoallergenic, durable, and naturally beautiful.
Easy to Install
You can just directly insert this organizer into the gap next to your car seat.
SPECIFICATION
Unit Weight: 0.35 kg
Material: ABS plastic/ leather
Volume:  27.0 cm * 17.0 cm * 8.0 cm
Colors: Black, Brown, Beige, Red
PACKAGE
1 Leather Car Storage Organizing Box