FunFeed™ Interactive Food Dispenser Dog Toy
$19.97
$39.97
Save $20.00
Detail Product
Busy buddy for your best buddy! An interactive toy with transparent plastic to attract your dear pets attention and interest to play with it.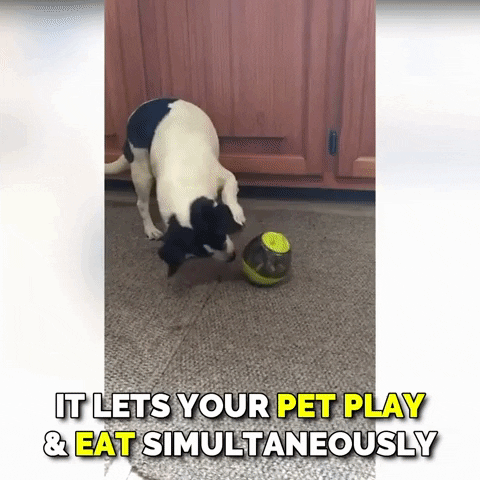 Train your pets to be physical and entertained when you're away. Made of safe PVC and ABS materials.
FEATURES
Perfect for interaction with your dog, keep your dog moving and offers interactive play fun. Let your dog become more lively and happy, and to not feel lonely and bored.
The toy slows down feeding to help aid with digestion and bloating
Keeping dogs preoccupied and entertained, helps prevent bad behaviors such as chewing on furniture or digging through trash.
Durable, odorless and 100% safe for all pets.
Simply twist it open to clean the inside and replace snacks.
SPECIFICATIONS
Size: 12cm*10cm
Color: Green, Pink
PACKAGE INCLUDES
1x FunFeed™ Interactive Food Dispenser Dog Toy