Interactive Cat Ball Toy
$21.97
$49.97
Save $28.00
Detail Product
One for 21.97, Two for 38.97!!!!
Keep your cats happy and busy while you're away. This interactive ball toy will automatically spins and rolls around with LED light emitting from inside.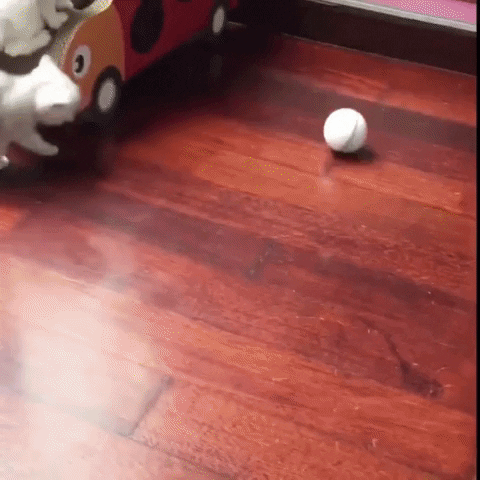 Tackle their boredom and separation anxiety, while simultaneously making sure that they have constant access to forms of exercise while we are away. 
FEATURES
Automatic Roll: 100% automatic operation, a moving toy that can entertain them throughout the entire day.
Emits LED: Just like they are attracted to laser beam, the LED emitted from inside will increase their interest to play with it.
Exercise: When you're not there to take them out, this toy can make sure they have constant access to forms of exercise and stay healthy.
Auto On/Off: Automatically turns on when being touched and off when it does not receive contact signals.
Water & Dust Proof: Safe to play anywhere, easy to keep clean, even great in the pool!
Energy Saving: Two AA batteries can allow the toy to operate for 48 continuous hours.
SPECIFICATIONS
Size: Diameter - 6.4CM
Color: White, Green, Pink
PACKAGE INCLUDES
1x Interactive Cat Ball Toy