Funny Drinking Straw Glasses
Detail Product
Time to get silly with your sipping with Drinking Straw Glasses! Fun and exciting to use; can brighten up you and your kid's normal days! Made from safe PET plastic materials.
It also comes in different bright colors. Durable, easy to clean and maintain. You can use it for any type of cold drinks It gives you an instant cute look!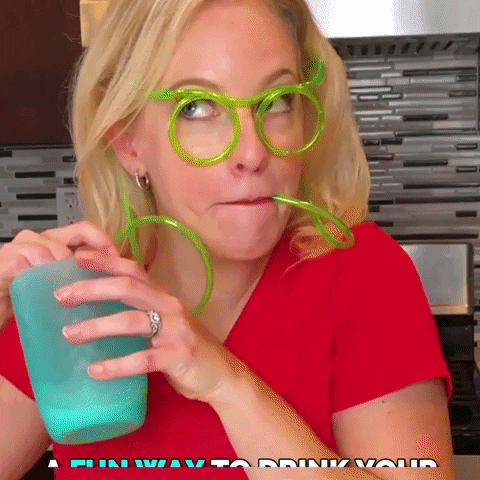 Features
A funny combination of straw and glasses making every drink extraordinary.
Unlike the traditional straw, it is more fun and exciting to use. It comes in the shape of glasses enabling you to wear the straw while drinking.
It is made from PET materials, free from toxic and harmful chemicals, safe for you and your kids. 
Usable in any Type of Drinks
Can be used to drink your favorite soda, juice, and any cold drinks you can name.
Made from flexible materials, highly durable, can stand the test of time.
Specification
Tube length: 72 cm, short tube: 41 cm
Color: Blue, White, Pink, Green, Orange
Package Includes
1x Funny Drinking Straw Glasses