Flexible Shaft Extension Bits Set
$13.97
Detail Product

FIX OR REMOVE SCREWS IN

ANY INACCESSIBLE AREAS
This Flexible Shaft Extension Bits Set is a perfect for small space operations, suitable for computer chassis, electrical cabinets, furniture, electrical appliances and other places that normal screwdriver can not work.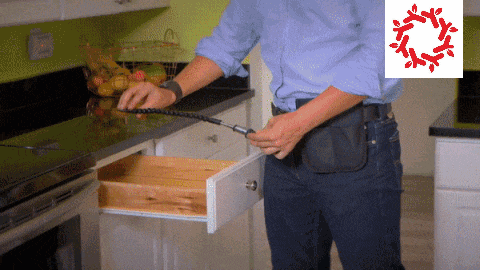 FEATURES:

FLEXIBILITY
It can be bent, twisted and rotated at many different angles. It can be drilled into a variety of gaps or narrow, limited space.
SUPERIOR FUNCTIONALITY & SAFETY
The inner shaft has a wide range of rotation and high-quality stability. When the inside shaft rotates, the flexible black casing protects your hands from hurt and perfectly completes your work.
WIDE APPLICATION
Compatible with Small wrench, Cordless Screwdriver, Pneumatic Screwdriver, Torque drill,

Electric screwdriver

. Flexible drill extension screwdriver with many application scenarios.
EXQUISITE CRAFTSMANSHIP
Made of high carbon steel as an excellent quality assurance product.
SPECIFICATIONS:
Flexible Shaft Length: 295cm.
Hexagon Head: 6.35mm.
Material: High Carbon Steel + Plastic. The flexible shaft extension bits are made of high carbon steel which is practical and durable to use.
PACKAGE OPTIONS:
Type 1

 

- 1Pc × Flexible Shaft.

Type 2 

- 1Pc × Flexible Shaft + 10 Pcs Drill Bits.
Type 3 - 1Pc × Flexible Shaft + 10 Pcs Drill Bits +1 × Handle.