Explosive Creative Butterfly Magic Props
Detail Product
LIMITED SALES! BUY 1 GET 2 BUTTERFLIES!  
Surprise your loved ones with a smile! Put these butterflies in cards, boxes, books, basically under anything to surprise anyone! Reusable for unlimited scares!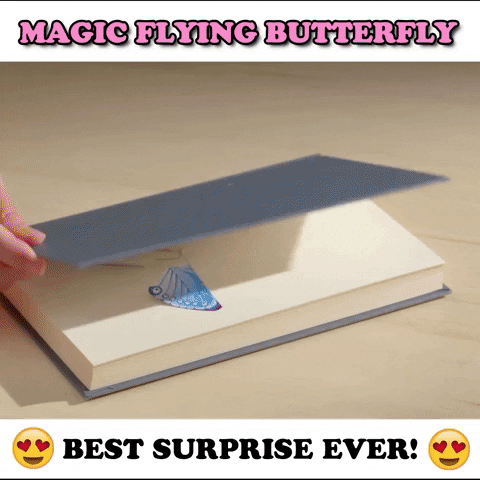 Perfect for sweet surprises, scares and pranks! Slip this sweet flying surprise into anything for an extra beautiful display.
FEATURES
Instead of popping up like other, this surprise takes flight and fly away as it is released.
Enchanting, eye-catching and sweetening. Perfect for wedding invitation, gift cards, books.
With proper care for its component, you can use it again and again unlimited.
Simply wind it up by twisting its rubber band on the front wings and clip it in before it takes flight. The rest will be done by the receiver!
Perfect for surprise, scares and pranks, also ideal for stage performance, parties and events. The possibilities are endless.
SPECIFICATIONS
Size: 4" x 3"
Materials: Plastic, Stainless Steel, Rubberband
Color: Available in blue, orange, red, purple, and yellow... but will be sent out randomly
PACKAGE INCLUDES
1x Explosive Creative Butterfly Magic Props (BUY 1 GET 2 NOW!)