Disposable Addiction Filters
$29.97
$59.99
Save $30.02
Detail Product
The Disposable Addiction Filters - made to help smokers enjoy a healthier lifestyle! It reduces the tar content in cigarettes by up to 90% while maintaining its original taste, helping you to avoid lung complications. 
Each individual filter can be used for up to 3 times. Made from health-friendly materials, It is 100% safe, it leaves no side effects on human health.
FEATURES
Reduces Tar Content
Instantly reduces the tar content from cigarettes to up to 90%, keeping you healthy and safe.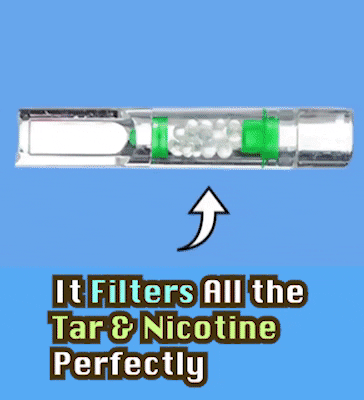 Eliminate Most Side Effects of Smoking
Through filtration, it will help you avoid cough, sore throat, and other complications that you might get from smoking. 
Minimizes stains on Teeth and Fingers
The Tar and Nicotine in tobacco are chemicals that can cause Yellowish Stains on the surface of teeth and fingers. This filter can reduce the chances of stains by 90%. 
Helps Quit Smoking
This product can be your first step into quitting smoking cigarettes. Start by reducing tar consumption and slowly move forward to giving up cigarettes.
Usable for up to 3 times
It has double four micro-filtration enabling you to use the filter for up to three times.
Safe
The materials used in this product are safe and are free from any harmful effects.
Lightweight and easy to use
Fulfil your need to smoke anywhere by bringing this in your bag, compact and lightweight, ideal for all bags, no matter the size.
Specification
Material: Acrylic
Type: Disposable
Quantity: 100pcs / box
Length: 30mm, Diameter: 10mm
Packaging
1 box * 100pcs Disposable Quit Addiction Filters