Creatively Designed Cooling Cup
$65.97
$199.97
Save $134.00
Detail Product
This creatively designed Cooling Cup can help you cool your beverages or even your food conveniently in 1 Minute. You can use it by simply plugging it in and putting the beverage (with the right size that will fit the cooler).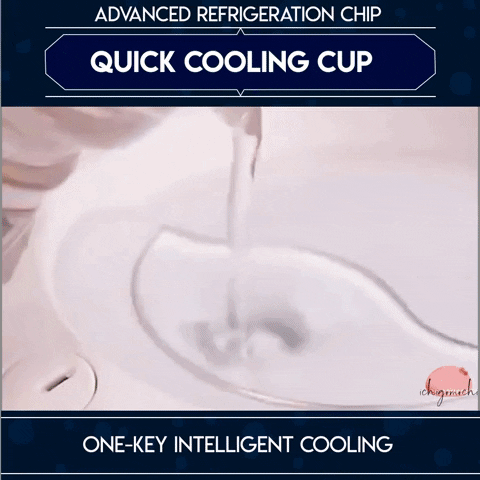 It comes with a portable instant cooling cup and is a perfect product for travellers and drivers, though you can also use this at home. With the help of this Cooling Cup, you can enjoy a cold beverage even while on the go. It will keep your drink very cold until the last sip!
Features
Can also be

used for cooling foods 

- Aside from your favourite beverages, you can also use this Cooling Cup for your favourite foods/ desserts. You can use it for salads, puddings, yogurts, and more.
Keeps your food/ drinks at 6 degrees for hours 

- It can absolutely keep your food and beverages cold for a long period of time.
Made from food grade aluminum 

-  It is safe to use for your beverage and its polished edged will protect your hands from hurting.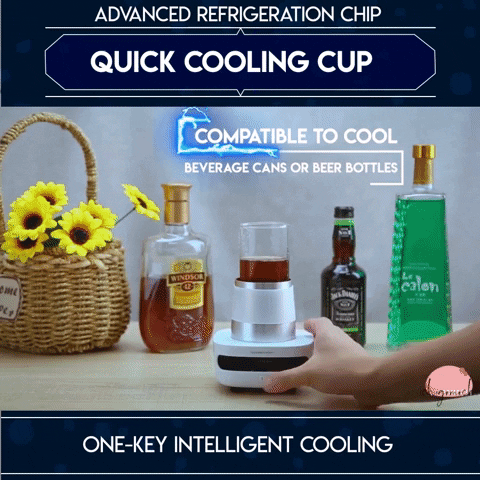 Can be used in almost any beverages 

- You can use this for any beverages that you want to drink such as

soda, liquid juice, wine, alcohol etc

.
Integrated silent fan
- You can use this cooling cup anywhere you want without bothering other people.
Has

TEC semiconductor cooling chip

- To

instantly cool your beverage

whenever you like.
You can cool your beverage using this high-quality cooler in two ways!

1. Simply put the can or bottle in the cooler or
2. Pour your drink on the cup.
Specifications
Material: ABS + Aluminium 

Size: 115mm/ 4.52" * 115mm/ 4.52"* 68mm/2.67"

Colors:  PINK, RED, WHITE
Package Includes:
1 Cooling Base
1 Cooling Cup
1 Adapter