Cone Shaped Ice & Snow Remover
Detail Product
Effortlessly remove snow, ice and frost on your car windows with this uniquely designed Scraper. Special cone shape enables strong grip and effective removal in seconds! A safe, easy and affordable choice in winter days!
No more brushing off the snow or breaking off the ice, no more risks of  scratching or break your car windows. This product will leave your car windows new and clean, giving your crystal clear view for driving without harming your car.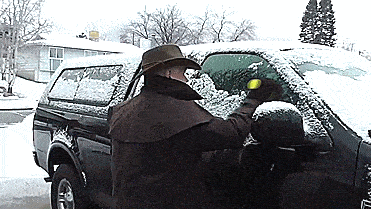 Features:
With its uniquely designed funnel shape, all snow, ice and frost will come off all glass in just seconds without using force. 
Removes large areas of snow,ice and frost with circular motions.
Cone shaped scraper makes your grip stronger and steadier for effective removal.
Apply the plate of thorns on the other side of the scraper to spear through stubborn ice on window.
Not only it is shaped like a funnel, you can actually USE IT as a funnel for your car maintenance.
Unlike harsh brush and other scraper with metal end, this scraper will not scratch or break your windows in  any way.
Specifications:
Colors: Red, Blue, Green, Black
Size: 14.5*10.5cm
Package Includes:
1x Funnel Shaped Ice & Frost Scraper
1x Thorn Plate