Adjustable Laptop Stand
$53.97
$119.99
Save $66.02
Detail Product
Social distancing have you missing your in-office desk setup?
Stop staring down at that laptop from your couch; prop it up on a desk or table to get a better viewing angle and keep it from overheating.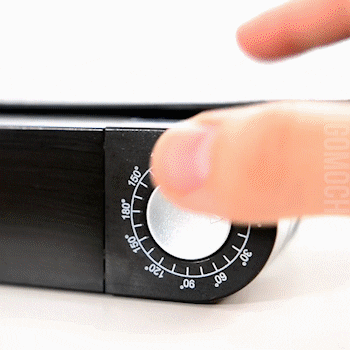 Our Adjustable Laptop Stand can free up some space, provide some ergonomic comfort, and prevent overheating. 
FEATURES
Also works as a standing desk, tablet stand, lap desk which can be used on the bed or sofa. You only need to adjust the legs to various positions to meet your needs.
Simply press the button on the side of the stand, set the angle and then release the button to a fixed position. The legs can be adjusted to level up the entire stand.
Breathable holes to allow airflow and draw heat away from your laptop, to prevent overheating and protect your laptop's hardware.
Built with a lightweight, highly-strengthened aluminum tray with 2 non-slip buckles and 6 sturdy adjustable ABS auto-locking joints to hold your computer firmly without slippage.
SPECIFICATIONS
Angles: 0-160º
Weight: 0.5KG
PACKAGE INCLUDES
1x Adjustable Laptop Stand