Detail Product
Thread your sewing machine and insert new needles in a blink of an eye!! Introducing the fastest and easiest way of threading multifunctional sewing machines (without automatic threading features), the newest Sewing Machine Threader/ Inserter.  It will certainly help you save time and energy. It also helps in preventing needles from falling while inserting them on the sewing machine.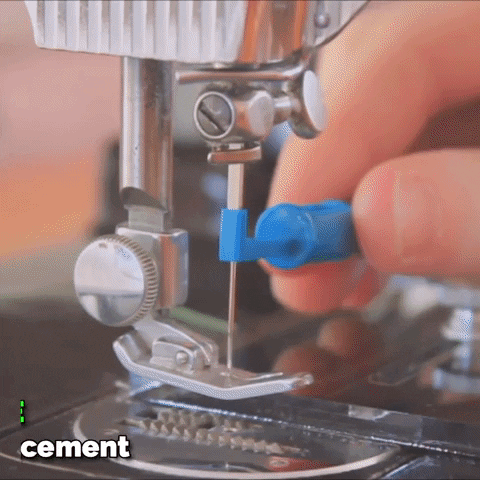 It is known for the convenience it brings to sewing machine users. It is a lightweight product and is very easy to use. It can easily pass the thread through the needle eye without any trouble. This product applies to most new and old sewing machines. It's the most efficient threading tool that you'll ever see.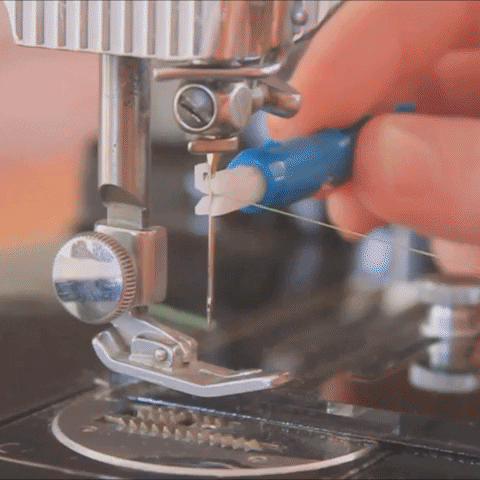 Where will you find a convenient product for sewing like this? A sewing machine threader, and on the other hand, a needle inserter. Trust us! This product will be worthy of your investment.


Usage
Needle Insertion
Place the needle on the hole located on one end of the needle inserter.

Make sure that the sharp place of the needle faces left.

Place the needle into the needle clamp shaft and raise the needle.

Tighten the needle clamp as tight as you can.

Remove the needle inserter.
Threading
Hold the needle threader.

Slip the thread strand horizontally into the Y groove pusher.

Place the needle threader.

Press the needle threader against the needle.

Slide the pusher down the shaft.

Push the grip to insert thread into the eye.
FEATURES
Serves as a sewing machine threader
Threading your sewing machine with this modern sewing machine threader is now easier.
Serves as an inserter
Tired of falling needles while inserting them? Keep calm, here's the answer.
Safe
Used to thread and change needles with your bare hands? Not anymore with this handy little too. A much safer way to do the above and ensure no injuries!
Easy to use
This is a not so complicated tool- very easy to navigate and use. Please see the above instructions for the usage.
Increase your productivity
It will help you save the time that you usually allot in threading your sewing machines or inserting needles on it. 
Lightweight
Very lightweight, making it easier for the user to grip it and use it. You can also bring it anywhere.
Specification
Material: Plastic
Size: 7.5x1x1cm / 2.95x0.39x0.39in
Package Includes:
1pc 2 in 1 Needle Threader