2 in 1 Magic Lipstick
$10.97
$20.97
Save $10.00
Detail Product
This 2 in 1 lipstick has the best of both worlds, perfect representation of matte and liquid lipstick. On the matte side is a beautiful lipstick that will dry down but leave you feeling moisturised. On the other side is a liquid lipstick that will gives you a the perfect coverage.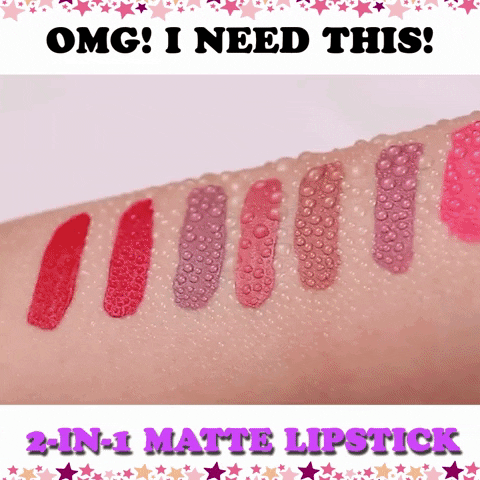 Ranges from 12 different gorgeous colours, you will never have to buy two lipstick of the same colour ever again. This dual lipstick is waterproof, smudge-proof and lasts up to 8 hours of wear. Use the matte side for a dry lip and the liquid for dramatic effect.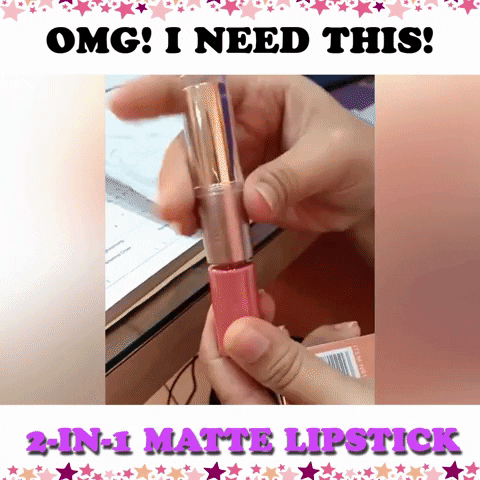 Features:
- Dual side lipstick
Both matte lipstick and liquid lipstick in the same tube, so you don't need to spend your money on two separate ones
- Long lasting
Up to 8 hours of perfect wear, needless to touch up throughout your day

- Smudge- proof
It's okay to eat and clean your lips afterward because this dual lipstick is completely smudge-proof
- Waterproof
Whether you're drinking water or the rain suddenly starts to fall, this lipstick will stay with you the whole, thanks to its waterproof design

- High pigmentation
Only one swipe for each side of the lips then you're ready to go! Great coverage and high pigmentation
- Cruelty-free
None of our products are tested animals. We have and always will be cruelty-free!
- Beautiful range of colours
Choices of 12 gorgeous colours, including nudes, red and vibrants

Specifications:
Product Size: 11 x 2.3 x 2.3 cm
Colours: 0.1, 0.2, 0.3, 0.4, 0.5, 0.6, 0.7, 0.8, 0.9, 1.0, 1.1, 1.2

Product Includes:
1pc 2 in 1 Lipsticks